Painting and Decorating | Exeter | Devon
Welcome to Andy Dugmore, Painter and Decorator.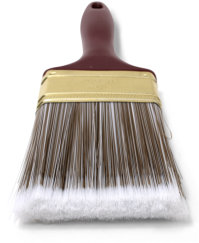 Our Painting And Decorating Service covers Exeter and the surrounding areas (45 mile radius). Your one stop shop for all your Painting and Decorating needs.
We undertake painting and decorating projects from commercial businesses and private homeowners, to new construction, renovations, touch ups and more.
We are able to offer competitive rates. To get a quote or find out more about our painter and decorator services, contact us today.
Our experience in the business expands well over 20 years and we have a great reputation from our previous customers. We pride ourselves on delivering good work set to a very high standard; please visit our example gallery to view our previous jobs.
Customer Comments
I have known Andy for atleast 4 years and he has done both large and small jobs for me. He has painted my whole house from top to bottom and then re-apinted areas – he is one of the most reliable, trustworthy and hard working trades people I have ever come across.
Not only has he done painting but he has offered to do other small things that I had been quoted for at a much cheaper price.
He turns up on time, suggests things to help, leaves the place tidy, sticks to what he says, gives excellent quotes, is flexible and contactable. All in all a damn good bloke who does a damn good job.
I wouldn't want to use anybody else..
The standard of Andy's work is exemplary. Extremely reliable and a pleasure to be around. I would highly reccomend him to anyone.